Custom Printed Emoticon Stress Ball
Custom Printed Emoticon Stress Ball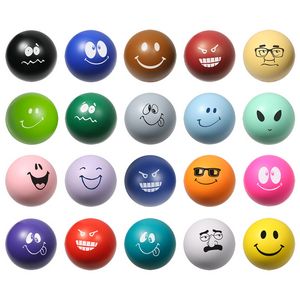 The Custom Printed Emoticon Stress Ball is composed of polyurethane and is available in 19 stock colors. Price includes a one-color stock face and a one-color imprint. This item is perfect for health fairs, medical clinics, and exercise programs.
Click here to learn more about the Custom Printed Emoticon Stress Ball and be sure to create a virtual sample online!
WellnessIncentivesPlus.com is the leading provider of imprinted wellness, fitness and health-related promotional items–for health fairs, wellness incentives, running events and more.
---