Custom Imprinted Lunch Container
Custom Imprinted Lunch Container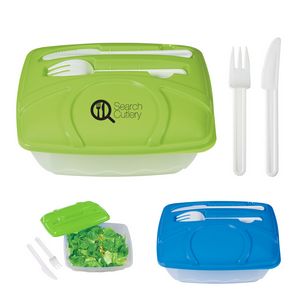 The Custom Imprinted Lunch Container makes it easy to take healthy meals on the go! Your team will love the ease of having a container that includes a knife and fork so they can have everything they need for lunch in one simple place. This container is BPA free and microwave safe. It meets FDA requirements and is available with white, blue, fuchsia or green lids.
Click here to learn more about the Custom Imprinted Lunch Container and be sure to create a virtual sample online!
WellnessIncentivesPlus.com is the leading provider of imprinted wellness, fitness and health-related promotional items–for health fairs, wellness incentives, running events and more.
---